If you have received a gift certificate, find a free date in the reservation system. You can make your reservation using your phone or the reservation calendar. 
Please submit your code written on your voucher.
Gift a unique experience!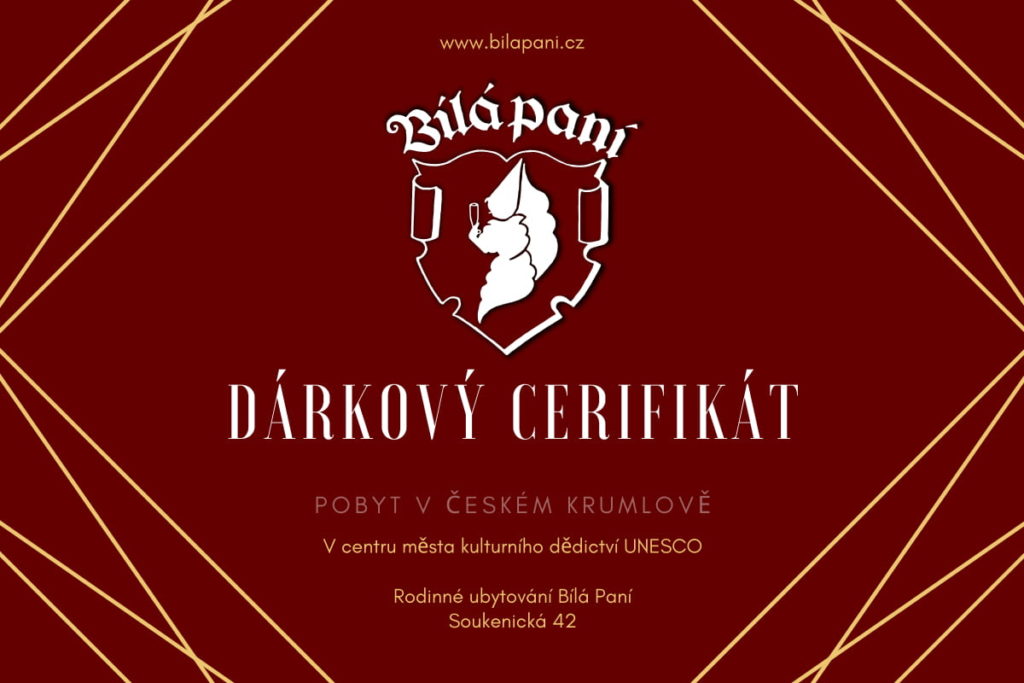 Are you trying to come up with a gift for your loved ones?
 We have a gift voucher just for you – a stay in the centre of a town within the Cultural Heritage of UNESCO.
We will send you the gift voucher in PDF form which you may print out yourselves or send by email.
 The rooms are fully furnished with antique furniture and king-size beds, encouraging you to spend a romantic getaway or holiday here.