You will find our accommodation White Lady in the historic centre of the town of Český Krumlov in Soukenická street.
You will find useful information here, if you're preparing to stay.
Tourist tax is not included in the price of the room.
(21 CZK per person per night).
We do not have a permanent reception, therefore we will be happy for any information on your planned time of arrival. If you're arriving after 7 pm, you can reach us on the phone.
The garage is located at the same address as the parking lot P3 in Linecká 277.
 The driveway reaches it from the left side before the entry to the paid parking lot.There is a row of seven garages and it is the first one from your point of view. 
On the side of the garage, there are several small boxes where you can pick up your parking card for the public parking lot or the permit to enter the town centre.
 The private garage can hold one car or four motorcycles.
 Renting is available from 24 hours up.
 It is located in Linecká street next to the public parking lot P3. When entering the parking lot P3 it is the left entryway.
 It is the first garage out of a row of 7. 
Otherwise, parking is available at public parking lot P3.
Prize of Parking lot card
24 h 280CZK
48h 500CZK
72h 740CZK
Entering the historic centre by car is only possible after 3 pm with the respective permit for a fee of 100 CZK.

Breakfast is served on a covered terrace on the first floor which extends into a small shared balcony. 
You are free to use this area during the whole day. It comes with an automatic coffee maker and a fridge with refreshments. 
If you did not make a reservation for a room with a breakfast, you may change it personally during your stay. 
The price for breakfast is 150 CZK per person.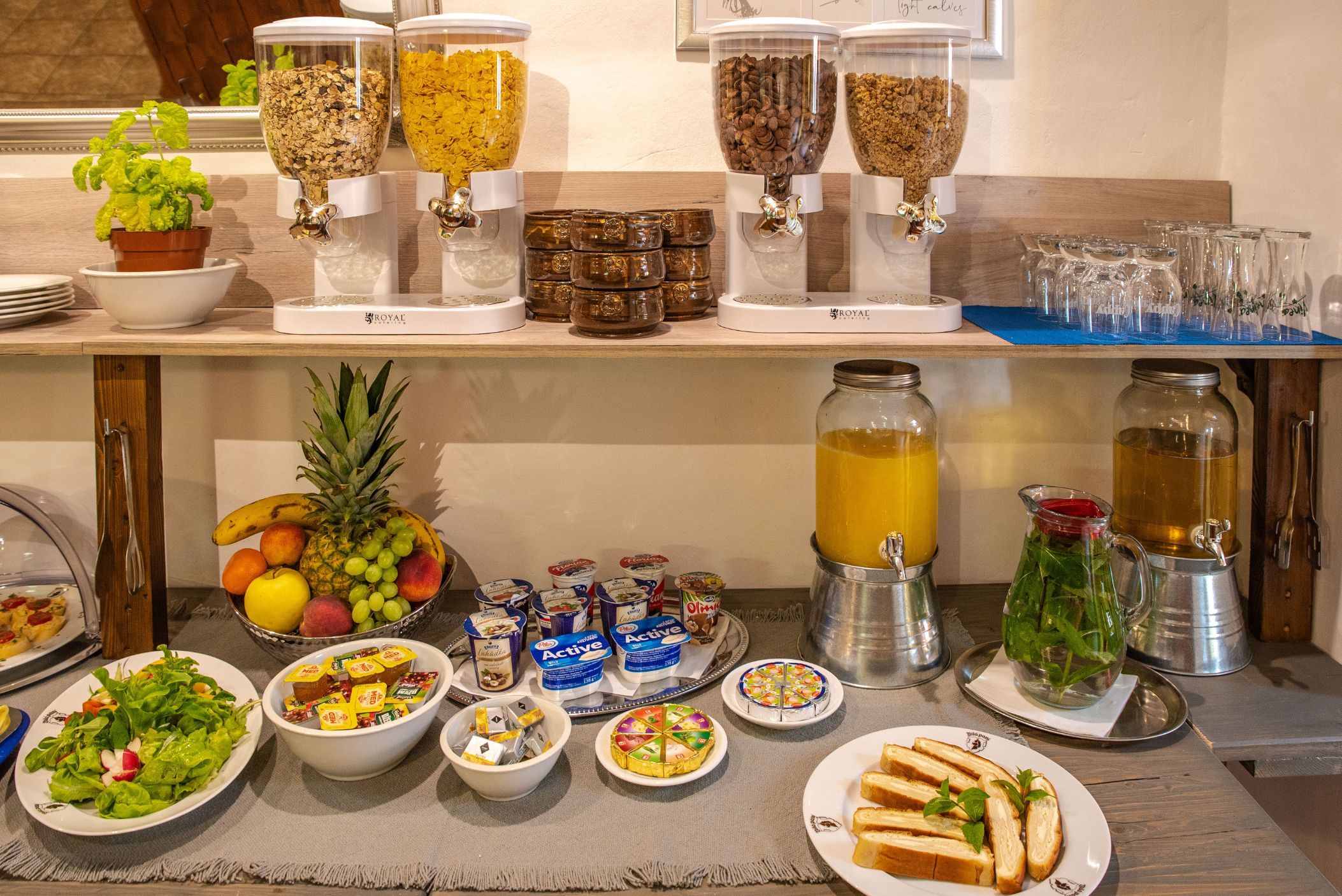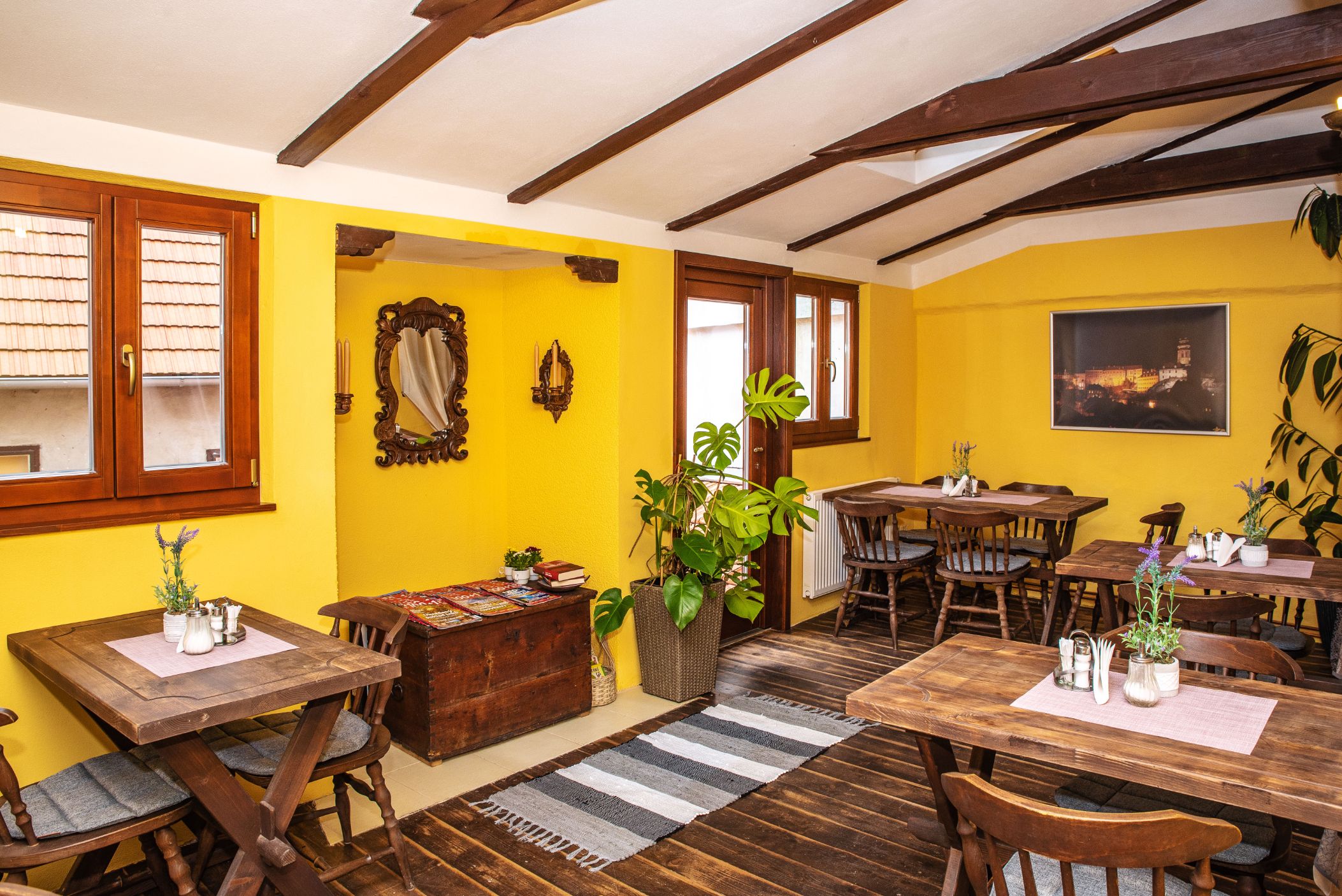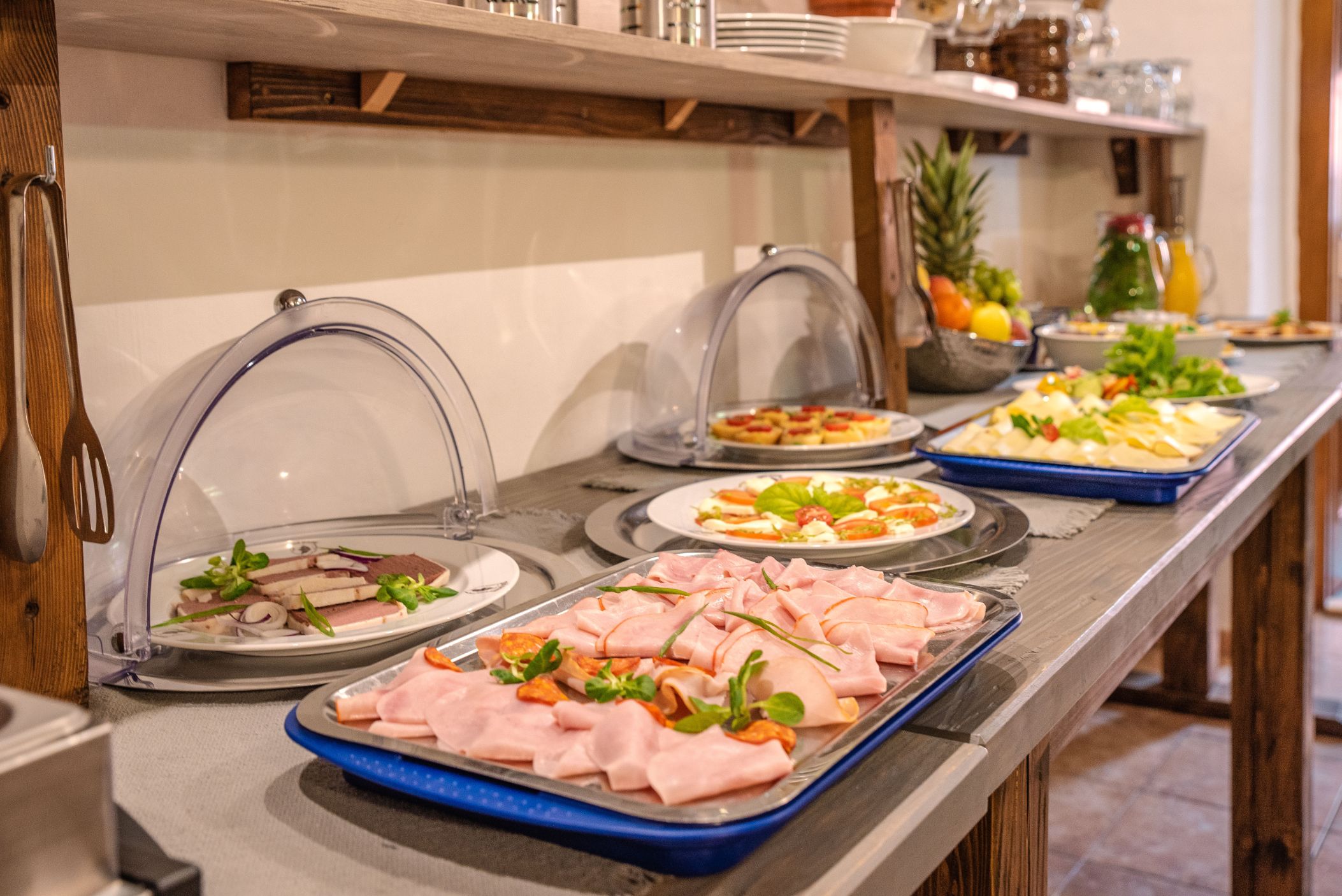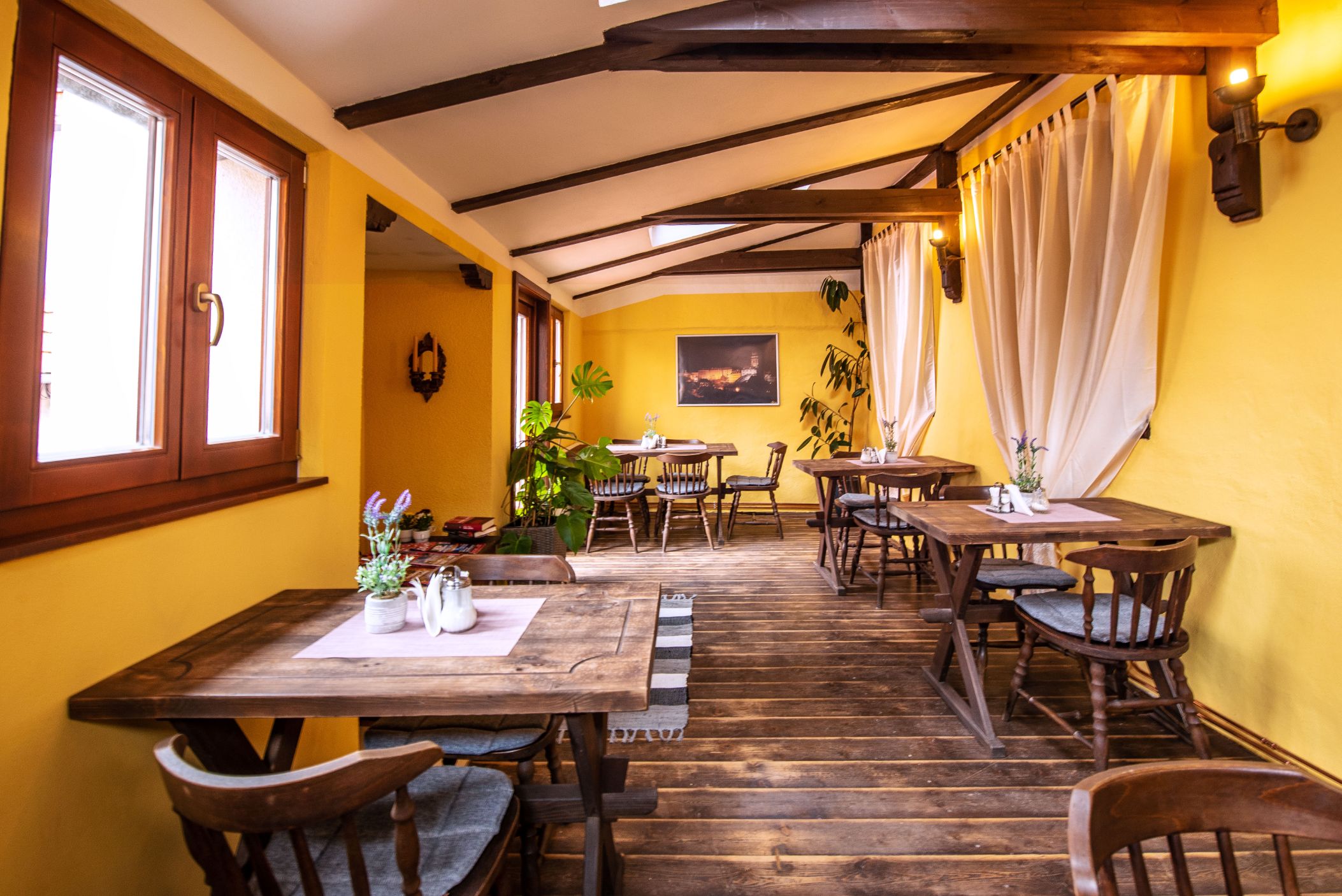 If you are staying in town after 10 am, you can leave your baggage at the reception upon previous arrangement.